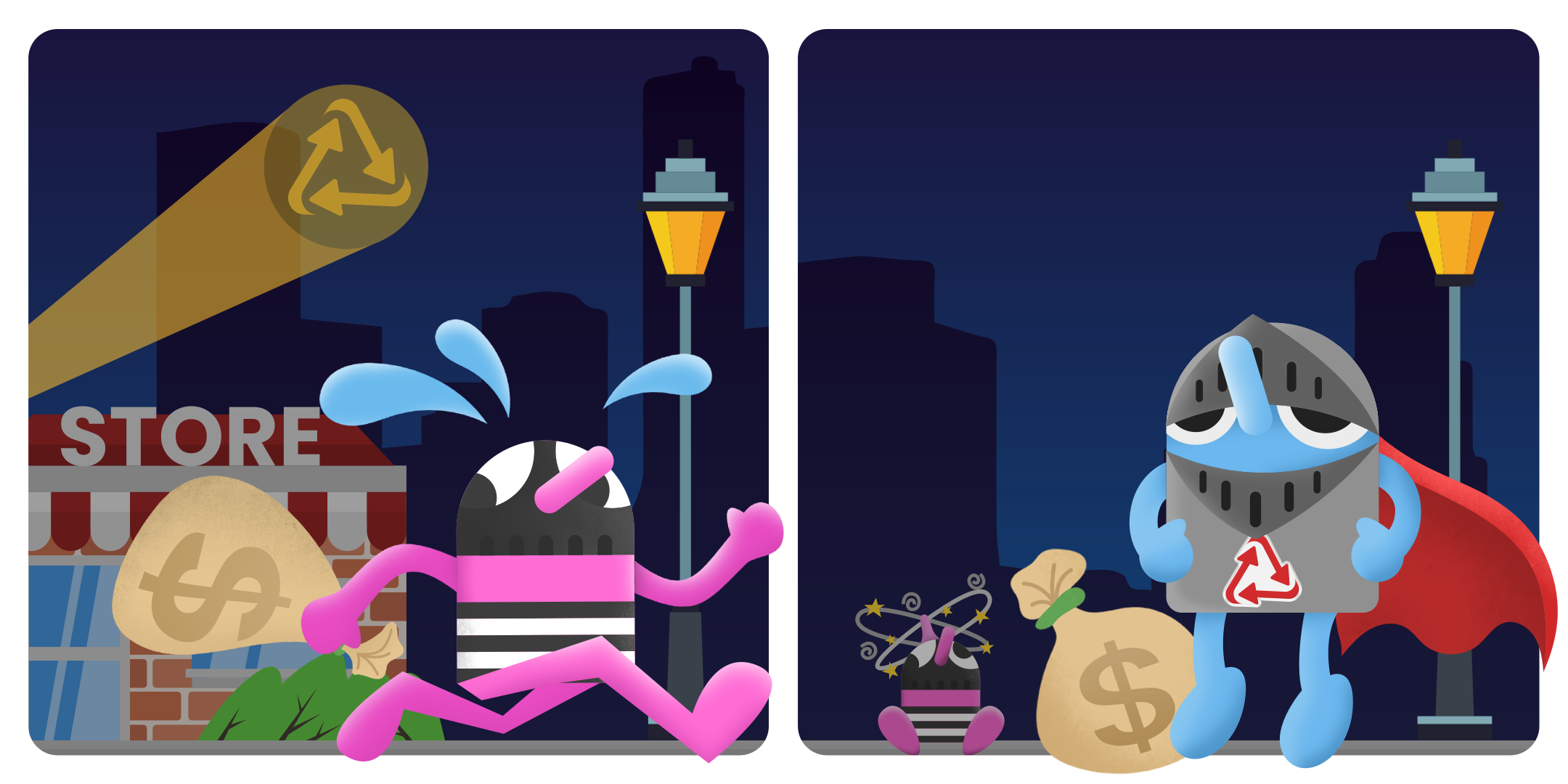 Reducing Cash Theft
It's hard enough running a business without having to worry about cash theft. But when prioritizing cash security options, where do you start? There are many routes you can take, and unfortunately there is no "one size fits all" approach to solving this challenge.

While you may want to throw your hands up in the air and decide that going cashless is the easiest way go, you run the risk of alienating a portion of your customer base, making it harder and even less desirable to purchase your products. That's even if your business can consider going cashless. If you operate within a state or city that has prohibited cashless payments, you don't have much choice. Likewise, if you run a cannabis dispensary, removing cash from the equation is not an option.

There are various ways to address cash security without going completely cashless, however. For many businesses, there's no better way to secure cash than with a cash recycler. Cash recycling technology, in its simplest form, securely counts and stores your cash to automate your cash processes. But when it comes to security, today's cash recyclers provide even greater benefits, protecting your staff and your business not only from miscalculation errors but from criminal activity as well. Paired with innovative features available in the software solutions built by Compuflex, you can greatly decrease your cash exposure, increase your cash visibility, and mitigate risk.

As the price of cash recyclers decrease and theft increases, more and more businesses are turning to cash recyclers driven by Compuflex software to secure their cash for front office, back office or both. This solution provides the best of both worlds by allowing your customers the freedom to choose their preferred method of payment and securing your cash processes to protect your business and staff from threat.

When you're ready to improve cash security at your business, contact Compuflex for more information.
---