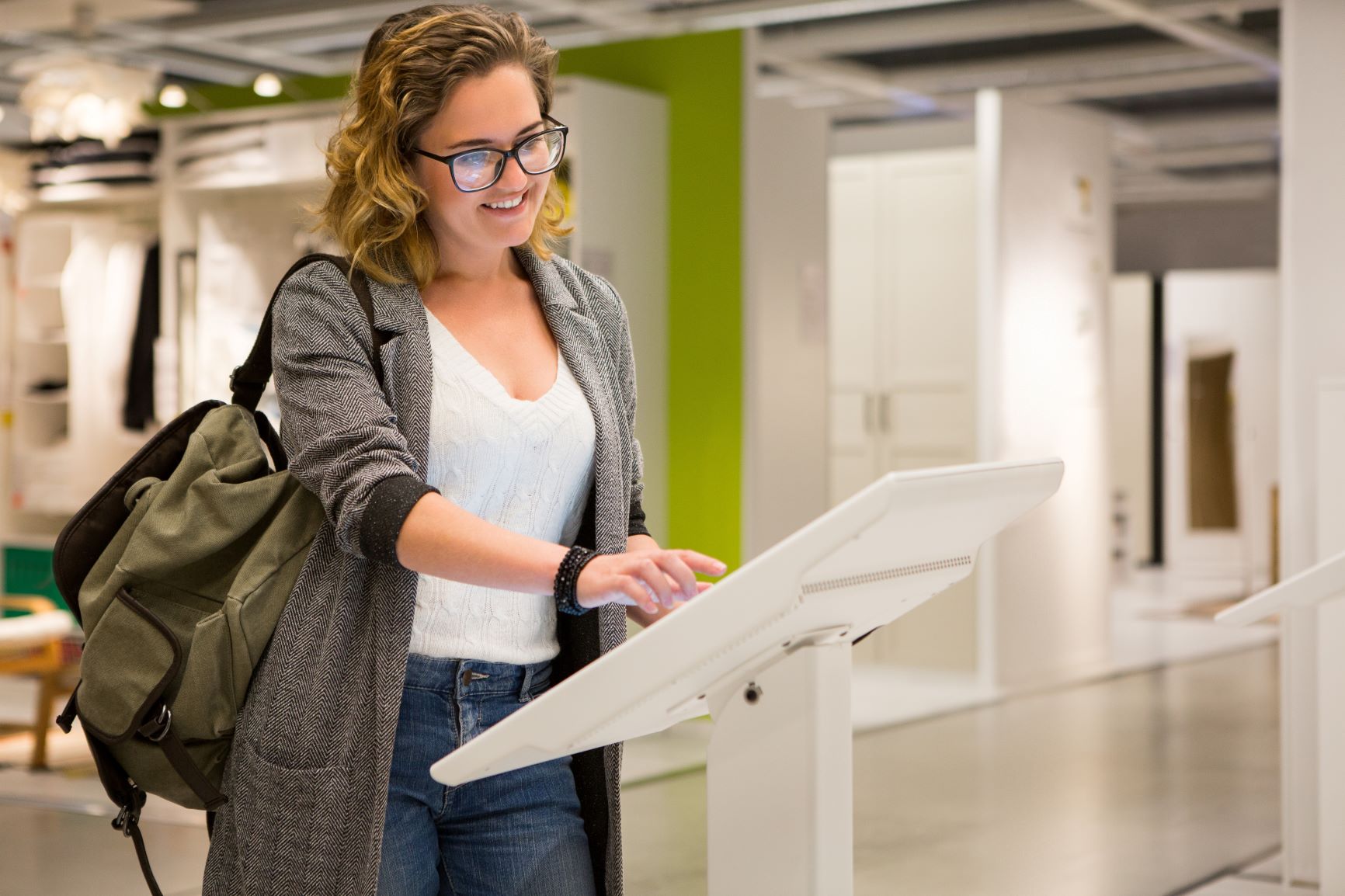 Driving Sales Up and Costs Down - Cash Kiosk & POS
The NRF Retail Big Show kicked off 2020 with exciting new cash solutions to help drive store sales up and cost down.
Mobile and card solutions providers like to talk about the demise of cash, but it is still widely used, and consumers prefer to pay with cash 25%-50% on average depending on the value of transactions, and demographics.
Many stores still work out of cash drawers during transactions, and use various productivity enhancing solutions in the back office to reduce cash handling and depositing cost, but this is changing.
Cash handling and depositing solutions are moving to the Point of Sale to assist cashiers or to replace them with cash recycler equipped Kiosks. Back office retail cash handling solutions are repositioned banking systems, but cash recycler POS and Kiosk solutions were made for retail. The made for retail systems help increase the average value of transactions and reduce the cost of handling and depositing cash. Click here for more on interfacing cash automation to the POS.
The Benefits of Cash Recycler Equipped Kiosks:
Driving Sales Up

Cash recycler equipped Kiosks allow consumers to select and pay for purchases in theaters, quick serve restaurants, food courts, bakeries, and many menu driven storefronts. Results show the average value of transactions increase when consumers are free to choose items and kiosk algorithms suggest up-sells. Further, when cash is accepted at kiosks the number of transactions increase significantly - freeing more staff and increasing overall sales. Cash recycler equipped kiosks reduce staff, customer queuing, automatically promote, and up-sell.




Driving Cost Down

Cash recycler equipped kiosks eliminate counterfeits, improve security, and reduce back office handling. Significant labor reductions are reported by early implementations - reducing staff and improving overall profitability.




Facial Recognition

Everyone likes to be recognized when they shop, and new facial recognition enabled kiosks add consumer friendly features to remember preferences, assist consumers during transactions, and streamline order fulfillment. Being friendly results in increased sales, and improved operational efficiency which lowers cost.



The Benefits of Cash Recycler Equipped POS Solutions
Many food service operations shift between preparing orders and taking payments. Constantly putting on or removing gloves slows down customer order fulfillment and inflates staffing during the day. Cash recycler equipped POS solutions removes the need for dedicated cashiers for payments or constantly changing gloves when handling food, by allowing store associates to prepare orders while customers pay using cash recycling equipped kiosk, cards, or mobile payments. Staffing is reduced, security improved, counterfeits eliminated, and hygiene and safety improved. Cash is truncated at the POS, back office handling is reduced, and provisional credit is enabled.
New at the NRF Big Show JAN 2020:
CIMA introduced a small and larger capacity CASH@POS cash ready solutions for payment and change back at POS. Units may be configured facing customers while cashiers complete transactions, or facing cashiers to assist handling cash.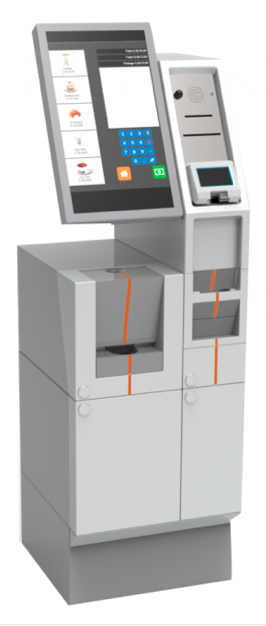 Glory Global Solutions displayed their popular CI5, and larger capacity CI10 cash recyclers for cashier or kiosk use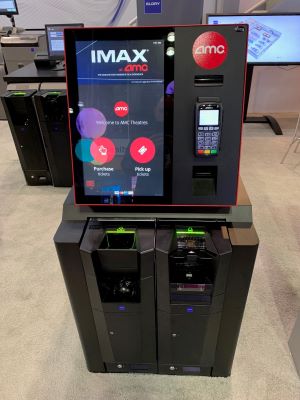 Masterwork Automodules Technology introduced their CashierSeries cash ready cash ready kiosk configured with facial recognition to assist order placement, payment, optional kitchen management, and order delivery.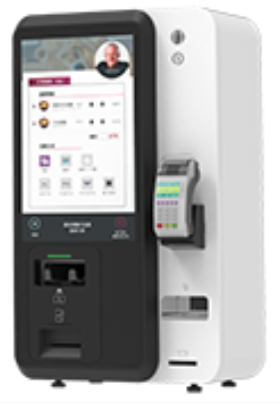 Also notable was a welcomed trend towards smaller less expensive smart safes for use at to POS, and smaller store formats.
If you are still working out of a cash drawer maybe it's time to see if new cash recycler equipped POS and Kiosks can improve customers service, security, and reduce customer queuing and cash handling cost.
#GettingCashRight
---
---
---